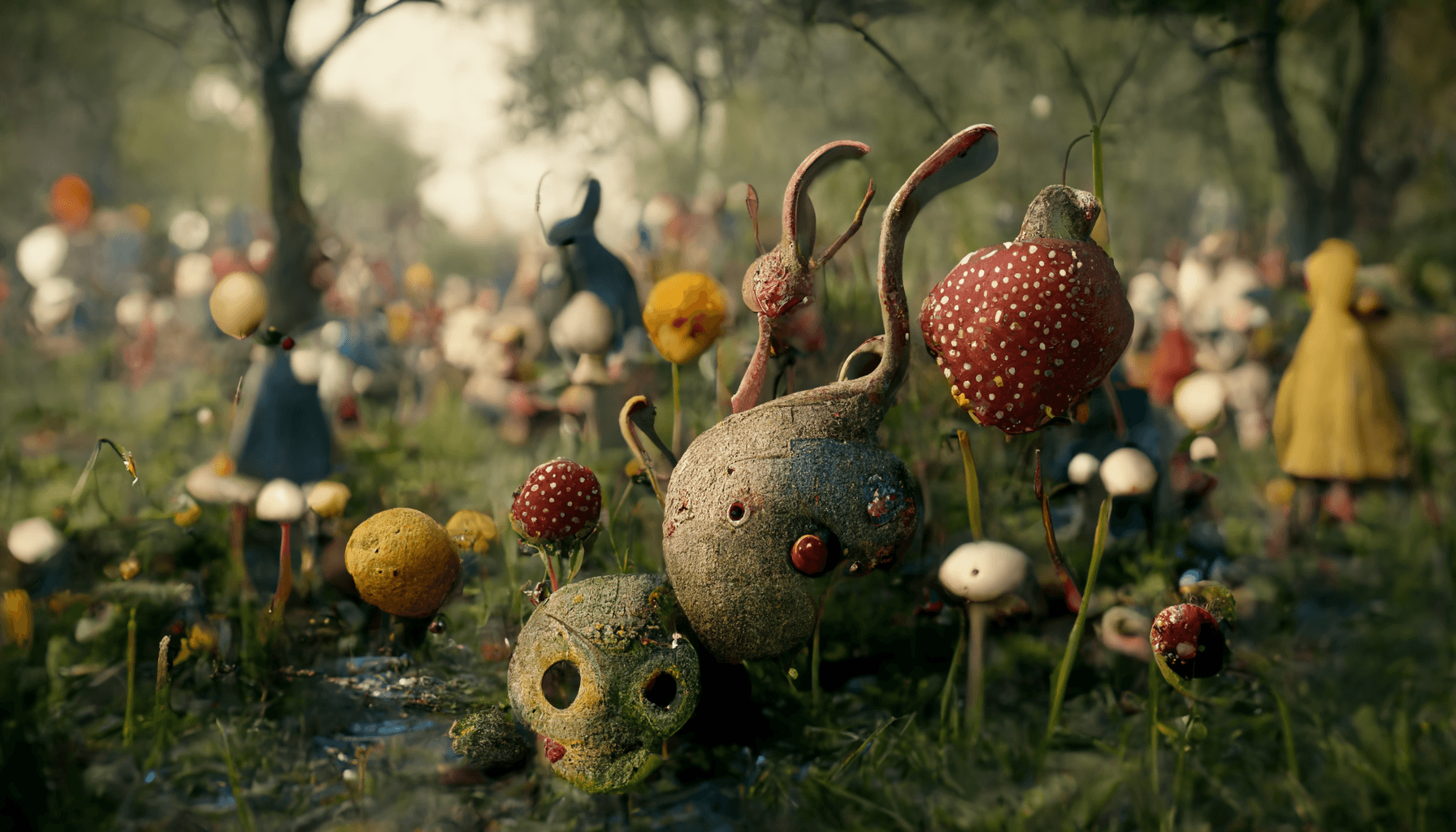 "Bosch's Garden", from Kjartan Abel's online exhibition "Vitreous – This Does Not Exist".
Inspiration:
Inspired by the painting Garden of Earthly Delights by Hieronymus Bosch.
There aren't many works of art that capture the wild ecstasy and strangeness of lust more effectively than Hieronymus Bosch's famous triptych Garden of Earthly Delights (1490–1500). Throughout the work, the idea of sensual pleasure in the flesh dominates. In one section, naked figures are entwined while munching on a massive strawberry that is bursting with flavor. Others can be seen swaying ecstatically from palaces made of structures resembling bloated reproductive organs, gleaming crystals, and seed pods about to burst open. Fountains of clear blue water flow directly into mouths; fruits are plucked; and couples kiss inside glistening bubbles, ajar clam shells, and plump nectarines.
See https://en.wikipedia.org/wiki/The_Garden_of_Earthly_Delights for a detailed high resolution scan of the painting!
My goal in designing the aural environment of "Bosch's Garden" was to give the impression that human beings were moving stealthily about the environment without being discovered.
Credit:
Music by Kjartan Abel
Night Wildlife, A.wav, by InspectorJ https://freesound.org/people/InspectorJ/sounds/352514/
Desert at Night, by kangaroovindaloo https://freesound.org/people/kangaroovindaloo/sounds/138288/
eerie_forest, by gregswinford https://freesound.org/people/gregswinford/sounds/70100/