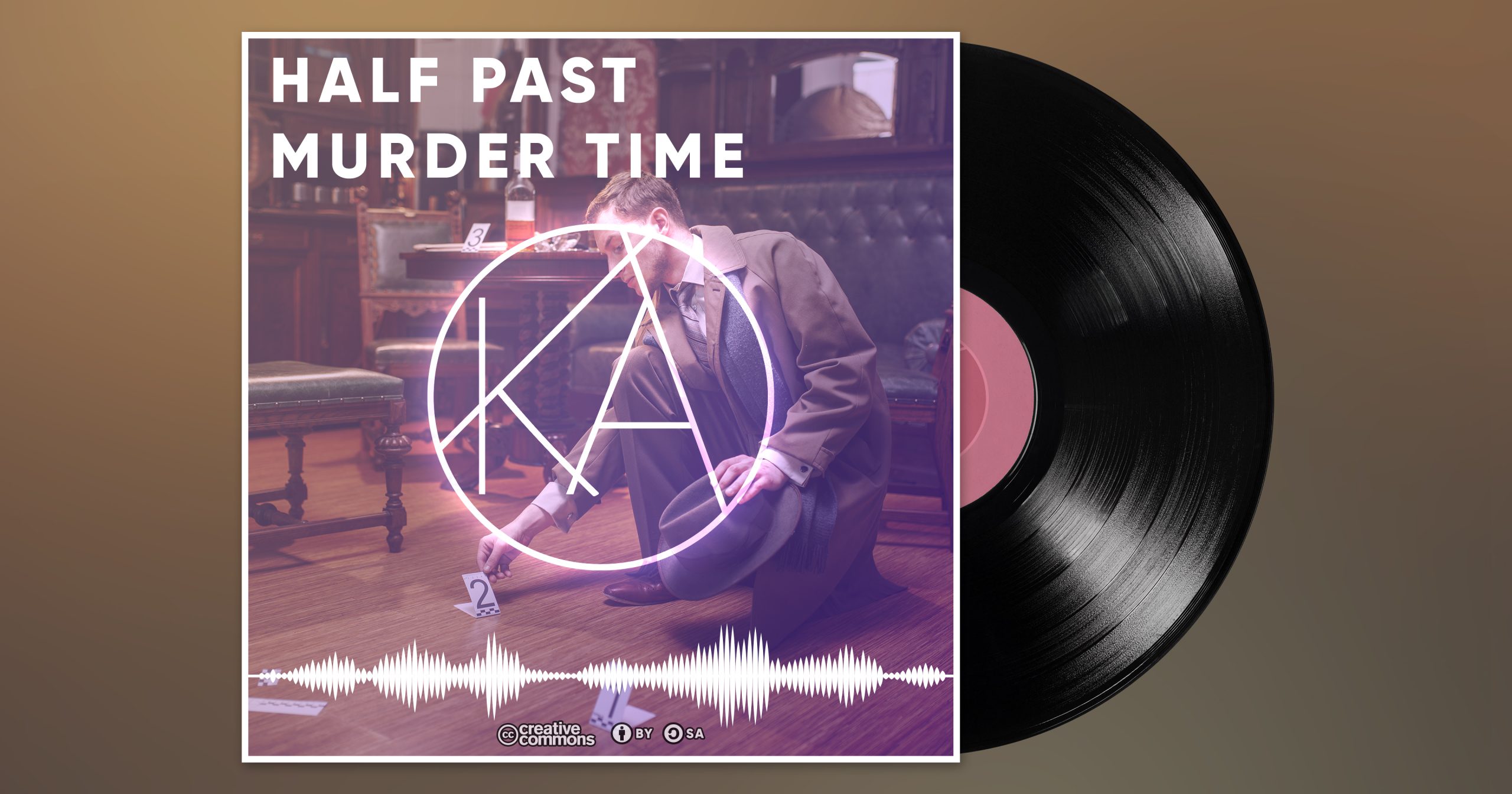 APPLY THE FOLLOWING CREDIT IF THIS TRACK IS USED IN YOUR PRODUCTION:
✂ -----------------------------------------------------------
Half past murder time by Kjartan Abel.
Visit https://kjartan-abel.com/library to find free music for your next project.
This work is licensed under the following: CC BY-SA 4.0.
✂ -----------------------------------------------------------
YOUR USAGE RIGHTS UNDER CREATIVE COMMONS ATTRIBUTION BY-SA 4.0:
Half past murder time by Kjartan Abel is licensed under CC BY-SA 4.0, giving you flexibility and creativity. Keep the following guidelines in mind, and enjoy the freedom and creativity this music offers! Here's what you need to know:
YOU CAN:
Use Freely: Use the music for anything, even commercially, as long as you give credit.
Create Your Own: Make remixes or adaptations based on the original music.
Share Alike: If you make something new using this music, it must be shared under the same CC BY-SA 4.0 license, keeping the music free and creative for others.
BUT DON'T:
Resell Alone: The music can't be sold by itself; it has to be part of something bigger like a film or video.
Submit to Content ID: Don't submit the music to fingerprinting services like YouTube Content ID, to prevent copyright issues.
Use With Certain Distributors: Avoid services like CD Baby that might cause copyright claims.
IF YOU HAVE COPYRIGHT ISSUES:
IMPORTANT: GIVE CREDIT
Always Attribute: You must give proper credit to the original creator.
Need a Different License?: If you can't give credit (like in a TV commercial), you need a specific license. Failing to get this could have legal consequences.
NOT SURE? GET HELP
Contact Support: If you're unsure about the license or how to credit, consult a legal professional or contact our support team.
🎹 ABOUT THE ARTIST:
Kjartan Abel is a composer who creates original music and soundscapes for a range of media projects, such as YouTube videos, podcasts, television shows, games, art installations, and feature films. His work is influenced by artists like Vangelis, Jean Michel Jarre, KOTO, Laserdance, Røyksopp, Tangerine Dream, and Kraftwerk. He is known for creating immersive musical experiences.
🧡 Thank you for listening. If you enjoyed this production, please subscribe to my YouTube channel https://www.youtube.com/KjartanAbel
🎵 PLACES WHERE YOU CAN LISTEN TO KJARTAN ABEL: