I developed two interactive installations for the new exhibition Sarpe Diem – a Century of Museums and People at Borgarsyssel Museum in Sarpsborg: a phone booth and a photo booth.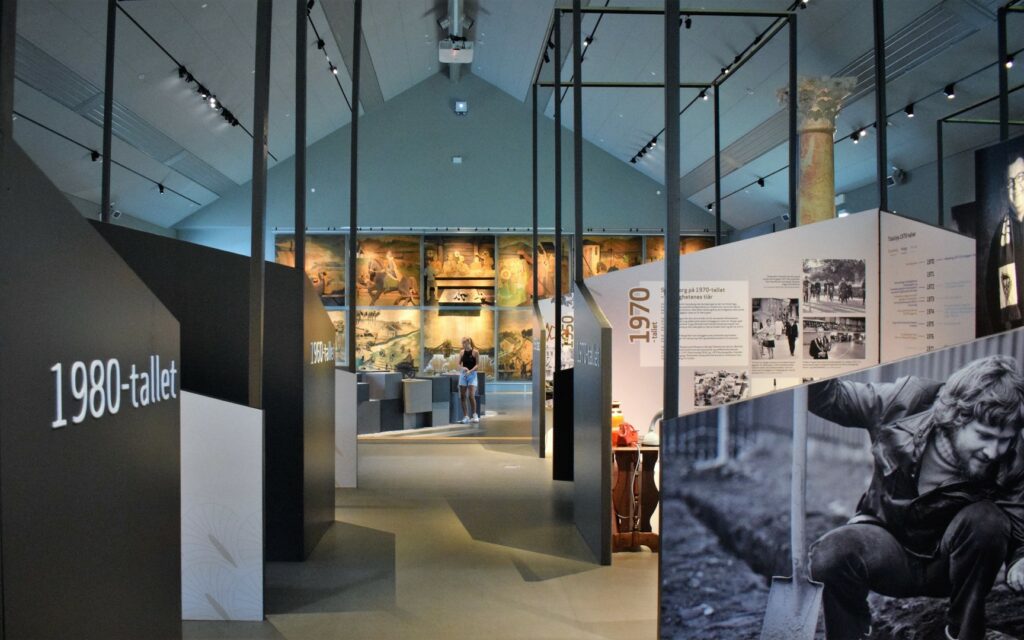 Sarpe Diem is a nostalgic trip through the history of Sarpsborg during the last century. Beautiful photographs and artifacts are transformed into time capsules that tell the narrative of our city's growth since the turn of the century.
The exhibition encourages participants to reflect what exactly does it mean to live in a city? Is it because of the architecture, the streets, the history, the people? Or is it a mix of all of the above?
Phone Booth
The Phone booth installation has 10 telephones, each of which represents a different decade. Visitors are encouraged to make use of the telephones in order to listen to music from the time period being celebrated.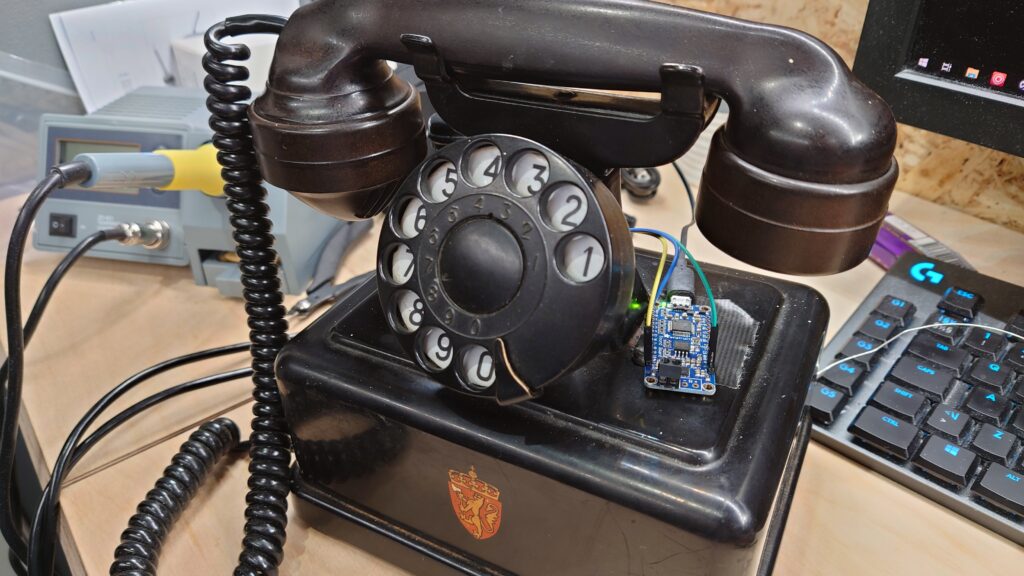 Putting the telephones together was a lot of fun since it required a variety of skills, such as soldering, sound design, and dealing with printed circuit boards (PCB boards). Another part of working on the project that I liked was programming and wiring the phones to make them interactive.
A young woman listening to music that is emerging from the telephone. Photo courtesy of Hedvig Kolboholen
Photo Booth
With the photo booth installation, it was essential to establish a connection between social media platforms such as Snapchat and traditional film-shooting techniques in order for the end result to be successful and memorable. This was achieved via the use of an out-of-date camera, which served both as an aesthetic and practical purpose, while the pictures were processed on a Raspberry Pi computer and presented on a huge public display..
When compared to Snapchat, the photos shot at the Photo booth do not vanish once they have been snapped.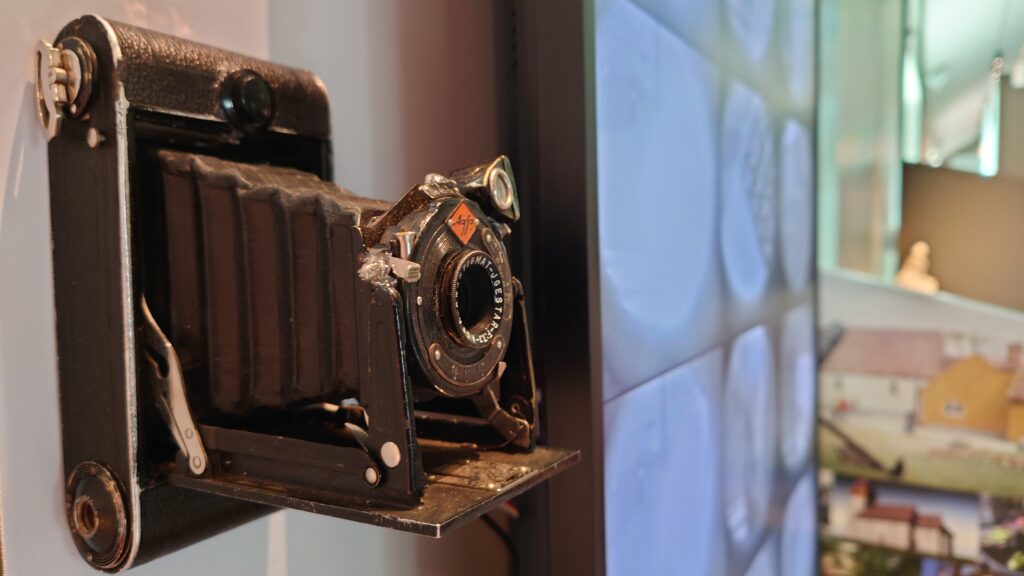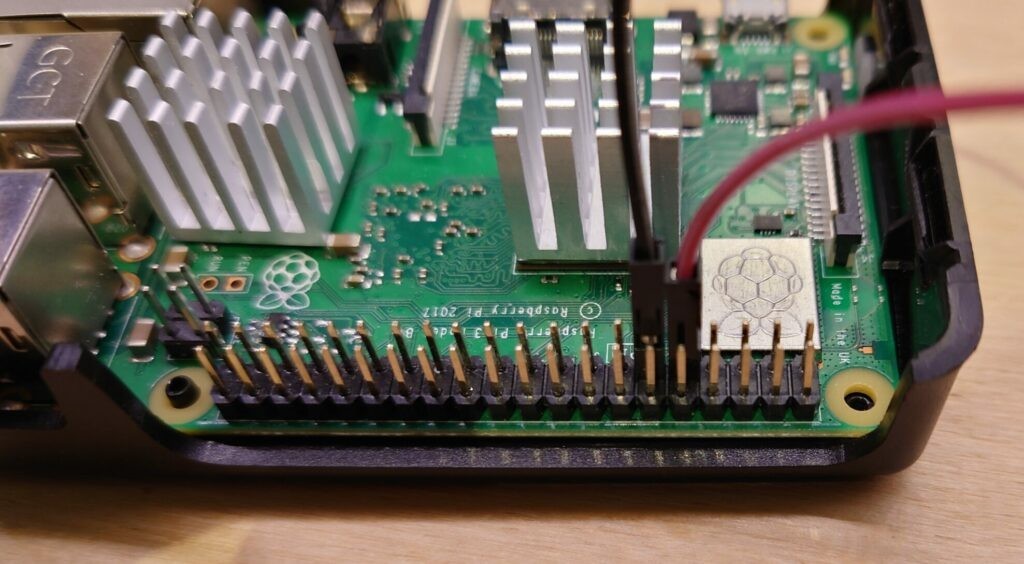 A pair of young women are visiting the photo booth installation to snap pictures of themselves. Photo courtesy of Hedvig Kolboholen